SICSICSICSICSICSIC SICSICSICSICSICSIC SICSICSICSICSICSICSICSIC
 01 February 2018
SICSICSICSICSICSIC SICSICSICSICSICSIC SICSICSICSICSICSICSICSIC
 18 January 2018
Dear SIC Reader and fellow traveler,
I would like to wish you a Happy New Year 2018.  God is so good to all of us.  He holds our lives in His hands.  He is friend, our heavenly father, and our king.  Let us serve Him faithfully.
Happy New Year 2018
SICSICSICSICSICSIC SICSICSICSICSICSIC SICSICSICSICSICSICSICSIC
08 August 2017
The Power of Prayer
God is so good in a way that I cannot find words to express it.  God has been so good to me from my childhood until today, and I really don't have words that I can use to express it. God blessed me far beyond my understanding.  We all know, prayer is a key that opens heaven. Yet, how oftentimes we forget it and become discouraged again and again?
In the last few months, I was praying for something extremely important for me. This was just a huge mountain in front me and I used all my strength to push it away, but I failed.  I called upon my friends for help, but they too failed.
Every day I prayed and prayed about. I know I am a weak person; my faith in God is usually very low, and I easily become worried again and again.  I did not know what to do.  Yesterday, I called upon my friend.  This is a longtime friend, but I knew him as a  friend who can be with me when everything is going well, not such a friend who can put in his head to relieve me from danger.
 Anyway, to cut the long story short, I called him.  My brother: please, please help me.  It did not take 5 minutes for him to send a reply and to tell me.  "So sorry. I cannot help you! With so many white and green lies or alibis".  Well, I was really expecting such kind of answer, because I knew him very well. It was not a surprise.
In facing a very big problem, sometimes you become powerless, and say: "I put all in the hands of God…whatever happens, let it be..." and that is what I did.  In my desperate way, I went back on my knees and prayed again and again. Just yesterday evening, to my great and great and great surprise, my prayers were answered, the problem was not there anymore, and the huge mountain was gone.  Until this time, I think maybe I am dreaming, but, it is true. My problem is gone!
Dear S.I.C. reader and fellow traveler,
I am here now to tell you that.  Heaven is never silent to our prayers.
In Psalm 37:25 King David said:
 

"I WAS YOUNG AND NOW I AM OLD, YET I HAVE NEVER SEEN THE RIGHTEOUS FORSAKEN OR HIS CHILDREN BEGGING BREAD".
This is the God of Abraham, of Isaac, of Jacob, and of Samuel Umereweneza. 

This is my God and your God.  I will praise Him as long as I live. May all the praises, honor be to our God. 
Our God will never tell you….."So sorry, I cannot help you". When all your friends will run away from you, when you will be powerless, when you will see a huge mountain in front of you…, remember God will always be with you.  Not, only your friends can run away from you, sometimes even your own family members may run away from you, especially when you have problems.  But, my God of your God will be with you whether you are in peace or troubles.
 

MIRACLES ARE STILL HAPPENING, ONLY WE LACK FAITH.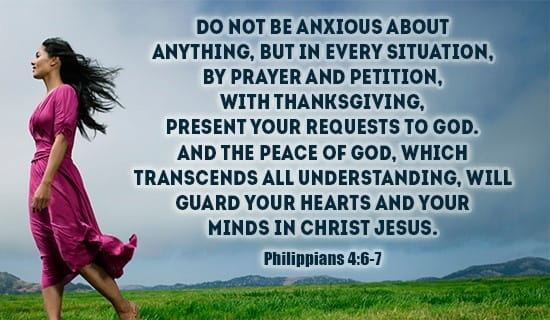 Thanksgiving Prayer
Thank you, God, for this food we are about to eat. And thank You for Your many blessings on us this past year...the ones we've seen, as well as the ones we haven't seen. 
Thank you, God for the times You have said "no." They have helped us depend on You so much more.
Thank you, God, for unanswered prayer. It reminds us that You know what's best for us, even when our opinion differs. 
Thank You for the things you have withheld. You have protected us from what we may never realize. 
Thank You, God, for the doors You have closed. They have prevented us from going where You would rather not have us go. 
Thank you, Lord, for the physical pain You've allowed in our lives.  It has helped us more closely relate to Your sufferings on our behalf. 
Thank you, Lord, for the alone times in our lives. Those times have forced us to lean in closer to You. 
Thank you, God, for the uncertainties we've experienced. They have deepened our trust in You. 
Thank You, Lord,  for the times You came through for us when we didn't even know we needed a rescue.
Thank You, Lord, for the losses we have experienced. They have been a reminder that You are our greatest gain. 
Thank You, God, for the tears we have shed. They have kept our hearts soft and moldable.  
Thank You, God, for the times we haven't been able to control our circumstances. They have reminded us that You are sovereign and on the throne. 
Thank You, God, for Your ability to take what we consider 'tragedy' and turn it into a treasure.
Thank You, God, for those You have called home to be with You. Their absence from this earth reminds us to keep our eyes fixed on heaven.  
Thank You, God, that we have an inheritance in the heavenly places...something that this world can never steal from us and we could never selfishly squander. 
Thank You, God, for the greatest gift You could ever give us: forgiveness through Your perfect Son's death on the cross on our behalf. 
Thank you, God, for the righteousness You credited toward us, through the death and resurrection of Jesus. It's a righteousness we could never attain to on our own. 
And thank You not only for our eternal salvation, but for the salvation You afford us every day of our lives as You save us from ourselves, our foolishness, our own limited insights, and our frailties in light of Your power and strength. 
Thank You, God, for all that You have allowed and not allowed in our lives this past year. For we commit our lives anew to You this day and ask that You would continue to remind us, throughout this next year, that You are God, You are on the throne, and You are eternally good. 
Thank You, finally, that we can pray in the name of Jesus, who made our access to You—and a personal relationship with You—possible.  Amen. 
We hope this thanksgiving prayer can bring joy and gladness to your family this holiday. Use this prayer all year round to continue to renew your mind and focus on God's goodness.
SICSICSICSICSICSIC SICSICSICSICSICSIC SICSICSICSICSICSICSICSIC
August 3, 2017
Prayer is a key that opens heaven.
I remember a song that says that "PRAYER IS A KEY THAT OPENS HEAVEN".  In all of my life, I cherish the time for prayer.  I got into troubles many times and God answered my prayers and delivered me. Just yesterday, I received a very positive answer to my prayers. This is reminded me of what my mother used to tell me:
"NTUKIHEBE IMANA IZAKULINDA MUMAHORO NO MUMAHUMBEZI...Never be discouraged God will guard you when you are in peace or in troubles".
Ellen G. White say: "There are no prayers that go without answer, even if they might not be expressed through words". A nurse in the name of Esther told me that, as long you pray, in whatever position of language, whoever you are and wherever you are, God will answer your prayer. May God be with you my fellow travelers.
Samuel Umereweneza
Please, read below the text from the internet about prayer.
When Heaven Is Silent: The Value of Unanswered Prayer
Prayer is more about reaching out to the transcendent than receiving favors.
Many people pray to praise God, to thank Him for blessings, to lament sorrows and difficulties, to talk to Him, to tell Him things, and to escape from worldly matters. In a 2009 national Pew Survey, nearly six in ten adults in the U.S. reported that they pray at least once a day outside of attending religiousservices. According to an online U.S. News & Beliefnet poll, the most common reasons reported for prayer included seeking guidance, giving thanks, seeking forgiveness, and asking for help with illness or injury. 
Although some prayer is borrowed from special sources, such as reciting the Psalms or liturgical texts, most people use their own words along with formal prayer. Many people pray to ask for things—favors, protection, healings, success, guidance, miracles and forgiveness. Christians are likely to believe that God answers specific prayer requests, often justifying prayers of petition as following Christ's directive, "Ask and you will receive." Petitionary prayer is not exclusive to Christians. According to a national Gallup Poll in May 2010, 83% believe there is a God who answers prayers, 9% believe there is a God who does not answer prayers, and 5% believe no God exists. A 2011 Fox News Poll of registered voters found that 77% believe that prayer can literally help someone heal from an injury or illness, while 20% believe it can't.
However, when asked if they had ever received a definite answer to a specific prayer request, perceived effectiveness varied with affiliation and practice. In the Beliefnet poll, 70% of Christians reported that their prayers are often or always answered, and fewer than 1% believed that their prayers are never answered. In a 2007 national Pew Survey, 31% of Americans who pray at least several times a year said they receive definite answers to specific prayer requests at least once a month, but 23% reported seldom or never receiving a direct answer. Overall, however, the data are not as optimistic. In a national Pew Survey in 2006, 55% of respondents reported that they had received a definite answer to a specific prayer, whereas 42% replied they had not.
Why some petitions are granted and others are not is beyond the scope of psychology. However, behavioral principles can be applied to understand belief and prayer behavior. It is not surprising that people who believe their prayers have been successful continue to pray. But what is the impact of disappointment with unanswered prayer? One study of young adults with a parent living with mental illness suggested that the greater the sense of personal loss, the greater the adverse impact on spiritual faith. One young woman explained:  "I prayed every day for probably 6 straight months, and then he just kept getting worse. So, I prayed a little less and prayed for different things. When he had organ failure I just stopped praying all together." 
Unanswered prayer can lead a person to conclude that he or she is not worthy enough or deserving of God's favor. Someone can also conclude that they didn't pray hard enough or often enough or with the right words. Some people rely on ritualized prayer at least in part, because then failure is less likely to be seen as the result of weakness on the part of the pray-er or the quality of prayer. Using the words of sacred authority can be one way of avoiding or minimizing self-blame. 
Although some people who have experienced tremendous personal loss feel betrayed by God and give up on prayer, and in some cases on God, most people continue in their faith and their prayer activities. From a traditional behaviorist perspective, Skinner framed prayer within the category of superstitious behavior. He argued that occasional, erratic, coincidental answers to prayers, reinforce praying as an operant behavior that resists extinction having been conditioned in a variable schedule of reinforcement.  The behavioral approach suggests also that during the early formative years of childhoodprayer becomes associated with the comforting feelings of security and affiliation as prayer is encountered in family and social contexts. Having learned to pray in such settings, not praying in similar situations can be accompanied by feelings of anxiety, guilt, loneliness, separation, or the lost security of childhood. So even if someone no longer believes in the efficacy of prayer, the acquired superstitious character of praying sustains the behavior. 
Recent psychological research has focused on cognitive explanations for persistence in the face of disappointment. For example, over the course of a terminal illness, patients often reported that they changed the nature of their prayer requests as the disease progressed. Around the time of the initial diagnosis, patients were more likely to ask for guidance in choosing the best course of treatment or for a cure. As the illness progressed, they were more likely to ask for strength to endure, comfort for their loved ones, a little more time, or ultimately for forgiveness. As requests became less concrete, it became easier to feel the prayers were being answered. The criteria by which people judge the success of their prayers often change to accommodate the recognition that the specific concrete petition had not been granted. For example, when a cure was not received, a patient might believe that their prayers were answered with greater acceptance, emotional comfort, or finding meaning in their suffering. 
article continues after advertisement
When people perceive their requests to have been unanswered, they often excuse God by blaming themselves for being unworthy or having failed in their faithfulness. Other cognitive approaches to maintaining a positive image of God include deciding that the prayer request was not God's will or not in the pray-er's best interests. As Garth Brooks sang, "Some of God's greatest gifts are unanswered prayers." 
With greater belief in and reliance on scientific solutions to problems, many now pray for psychological and spiritual rather than physical help. Recent studies have shown that people are not likely to pray for the return of an amputated limb, the resurrection of a deceased loved one, or other requests that would violate our scientific understanding of what is possible. Some theorists suggest that restrictions on what is prayed for results from the avoidance of the cognitive dissonance that would otherwise be suffered in trying to keep faith in a caring, omnipotent Being in the face of disappointment.  
Viewing prayer as behavior motivated by superstition, cognitive dissonance or wishful thinking misses a crucial element. Dein and Pargament have argued that it is more important to conserve our image of God and maintain our relationship with the sacred than to receive favors. Viktor Frankl compared our relationship with God to that between pet and owner. He offered the metaphor of a pet's trust in its owner even when asked to accept frightening and painful veterinarian exams or treatments. The dog "cannot understand the meaning of pain, the purpose of a shot or a bandage, but the way it looks at you reveals a boundless trust in you, out of which it feels that the doctor will not harm it." What is lost when one gives up on prayer is much greater than the request made. Recent research shows that although most people relate to God in human terms, the sacred is embraced as mysterious and beyond human comprehension. To feel connected with the transcendent is more important than having the sacred solve earthly problems. People aspire to experience the sacred, not to diminish the sacred to that of the human. In Frankl's thinking:  "Man cannot break through the dimensional difference between the human world and the divine world but he can reach out for the ultimate meaning through faith which is mediated by trust in the ultimate being." Prayer might well be best understood as one such reaching out.
Question: "What is the power of prayer?"
Answer: 
The idea that power is inherent in prayer is a very popular one. According to the Bible, the power of prayer is, quite simply, the power of God, who hears and answers prayer. Consider the following: 
1) The Lord God Almighty can do all things; there is nothing impossible for Him (Luke 1:37).
2) The Lord God Almighty invites His people to pray to Him. Prayer to God should be made persistently (Luke 18:1), with thanksgiving (Philippians 4:6), in faith (James 1:5), within the will of God (Matthew 6:10), for the glory of God (John 14:13-14), and from a heart right with God (James 5:16).
3) The Lord God Almighty hears the prayers of His children. He commands us to pray, and He promises to listen when we do. "In my distress I called to the LORD; I cried to my God for help. From his temple he heard my voice; my cry came before him, into his ears" (Psalm 18:6).
4) The Lord God Almighty answers prayer. "I call on you, O God, for you will answer me" (Psalm 17:6). "The righteous cry out, and the LORD hears them; he delivers them from all their troubles" (Psalm 34:17).
Another popular idea is that the amount of faith we have determines whether or not God will answer our prayers. However, sometimes the Lord answers our prayers in spite of our own lack of faith. In Acts 12, the church prays for Peter's release from prison (v. 5), and God answers their prayer (vv. 7-11). Peter goes to the door of the prayer meeting and knocks, but those who are praying refuse at first to believe that it is really Peter. They prayed he would be released, but they failed to expect an answer to their prayers. 
The power of prayer does not flow from us; it is not special words we say or the special way we say them or even how often we say them. The power of prayer is not based on a certain direction we face or a certain position of our bodies. The power of prayer does not come from the use of artifacts or icons or candles or beads. The power of prayer comes from the omnipotent One who hears our prayers and answers them. Prayer places us in contact with Almighty God, and we should expect almighty results, whether or not He chooses to grant our petitions or deny our requests. Whatever the answer to our prayers, the God to whom we pray is the source of the power of prayer, and He can and will answer us, according to His perfect will and timing.
SICSICSICSICSICSIC SICSICSICSICSICSIC SICSICSICSICSICSICSICSIC
25 July 2017
SIC CHRISTIAN TESTIMONY
SICSICSICSICSICSIC SICSICSICSICSICSIC SICSICSICSICSICSICSICSIC
Dear S.I.C. Reader and fellow traveler,
I am here to testify that God is extremely good to me  beyond my understanding. God has been extremely good to me in all of my life to this day.  I cannot express through my own words how God has blessed me. I used to say: "God of Abraham, God of Isaac, God of Jacob..."; now I add my self to the list and say:  God of Samuel Umereweneza".
I have so much to be grateful for in this life. Each and every day, God has shown Himself to me. But reality is that sometimes constant life demands, struggles, and worries give more room to defeat than to a heart of thanks. Or I forget, in the midst of busyness and pressures, just to pause and give thanks, for all that God has done, and continues to do in my life.
Sometimes it really is a sacrifice to offer praise and thanks to God. We may not feel like it. We're struggling. We're weary. Or maybe, we feel like He let us down. We think God seems distant, like he's far away, or doesn't really care about what's troubling us. Painful life blows and losses might have recently sent us spiraling. 

But here's what can make a lasting difference.
Sometimes, I get discouraged and think that God has forsaken me; but indeed, that a human weakness and I know my faith in God is to too weak.  In this month of July, I got a job I was praying for and I feel very excited.  In this month, some of my greatest worries have been removed by one of my daughters.  In this month, I am able to wake up to see and to understand how God is so good to me.
We have a choice, every day, to give him thanks.  And with a heart of thanksgiving, we realize that no matter what we face, God doesn't just work to change our situations and help us through our problems. He does more. He changes our hearts. His power, through hearts of gratitude and focused minds on Him, releases the grip our struggles have over us. We're strengthened by His peace, refueled by His joy.
SICSICSICSICSICSIC SICSICSICSICSICSIC SICSICSICSICSICSICSICSIC
When I attended the church, I was able to sing my very favorite song:
1. I must tell Jesus all of my trials,
I cannot bear these burdens alone;
In my distress He kindly will help me,
He ever loves and cares for His own.
Refrain:
I must tell Jesus! I must tell Jesus!
I cannot bear my burdens alone;
I must tell Jesus! I must tell Jesus!
Jesus can help me, Jesus alone.
 2. I must tell Jesus all of my troubles,
He is a kind, compassionate Friend;
If I but ask Him He will deliver,
Make of my troubles quickly an end.
 3. Tempted and tried I need a great Savior,
One who can help my burdens to bear;
I must tell Jesus, I must tell Jesus:
He all my cares and sorrows will share.
 4. What must I do when worldliness calls me?
What must I do when tempted to sin?
I must tell Jesus, and He will help me
Over the world the vict'ry to win.
 

SICSICSICSICSICSIC SICSICSICSICSICSIC SICSICSICSICSICSIC
For this week, my favorite bible text is in Psalm 36:6-9 (NIV)
6 Your righteousness is like the highest mountains, your justice like the great deep. You, Lord, preserve both people and animals. 7

 

How priceless is your unfailing love, O God!

    People take refuge in the shadow of your wings.

8 They feast on the abundance of your house; you give them drink from your river of delights. 9 For with you is the fountain of life; in your light we see light.
 

SICSICSICSICSICSIC SICSICSICSICSICSIC SICSICSICSICSICSIC